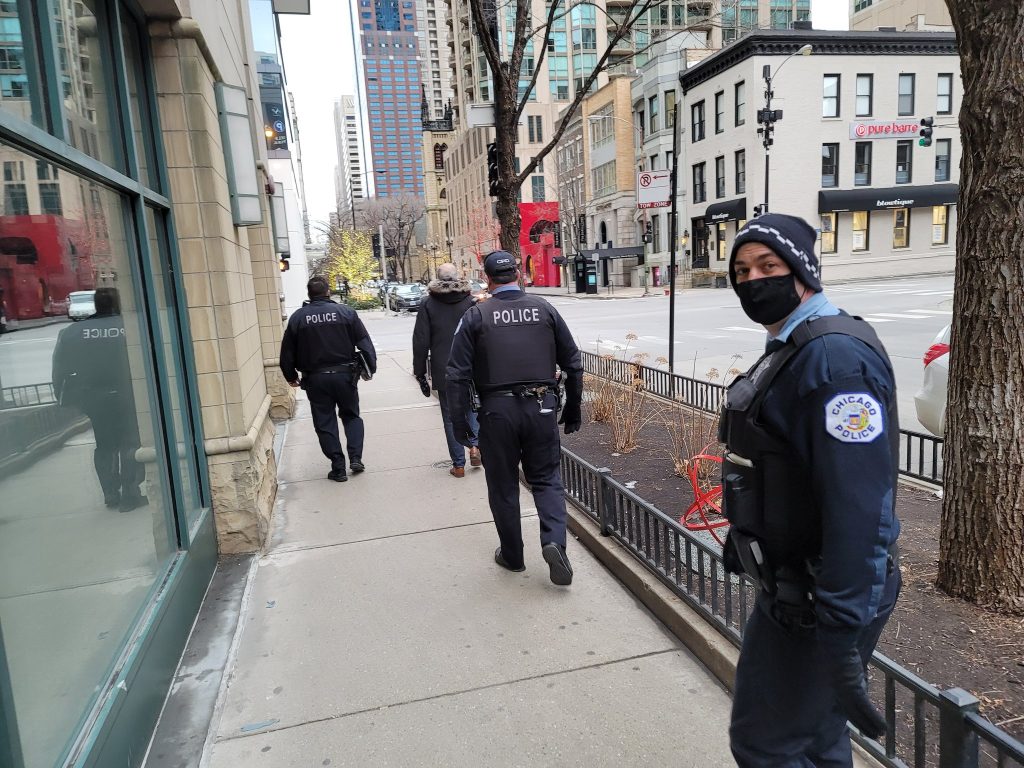 18th District CPD Walk and Talk – Tuesday, April 6th 2:00 p.m.
Take a walk around the neighborhood with our 18th District Officers and RNRA.
• Meet us at 2:00 p.m. at Starbucks (515 N. State Street).
• From 2:00 to 3:00 we'll walk the blocks from Wabash to Dearborn and Kinzie to Grand. No reservations needed. Just meet us there!
Please be mindful of COVID restrictions – Masks required – Practice physical distancing. Questions? Contact the 18th District CAPS Office at 312-742-5778 or email CAPS018District@chicagopolice.org.