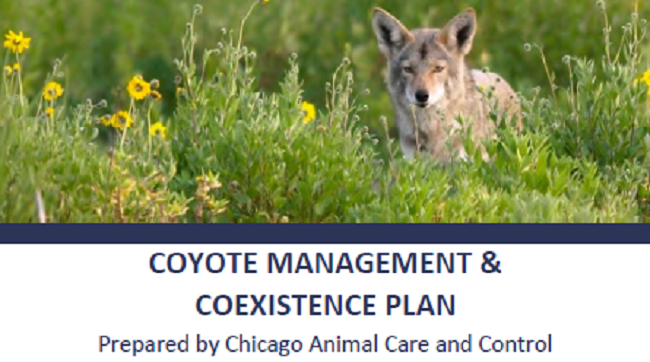 Chicago Animal Care and Control have been conducting searches in multiple lakefront neighborhoods for coyotes on the loose. After the capture of one coyote, DNA tests are underway to determine if a coyote captured on Chicago's North Side is the same animal that attacked a 6-year-old boy in Lincoln Park. That test is expected to take weeks to complete.
The animal was captured after being chased by Chicago police and animal control officers for several blocks. It was shot with a tranquilizer dart and taken in an animal control van to the animal rehabilitation center, where it will be held until the DNA tests are completed. Eventually the coyote will be relocated outside the city.
If you find injured or trapped wildlife, wildlife that poses an imminent hazard to public health or safety, or wildlife in your home, please contact 311 and Chicago Animal Care and Control will respond. The Illinois Department of Natural Resources is authorized by the Wildlife Code to manage wildlife and regulate the taking of wildlife in Illinois.
The best protection you can offer to your pets is to never leave them unattended in a park or yard (even with a fence – coyotes are excellent jumpers) and always keep dogs on a leash when walking them. It is also the law that your pets must be leashed in parks or on sidewalks, with the exception of specially designated dog-friendly areas (DFAs).
For more information on coyotes, please read the Coyote Management and Coexistence Plan prepared by Chicago Animal Care and Control.
Source: Alderman Hopkins 2nd Ward Newsletter – January 13, 2020