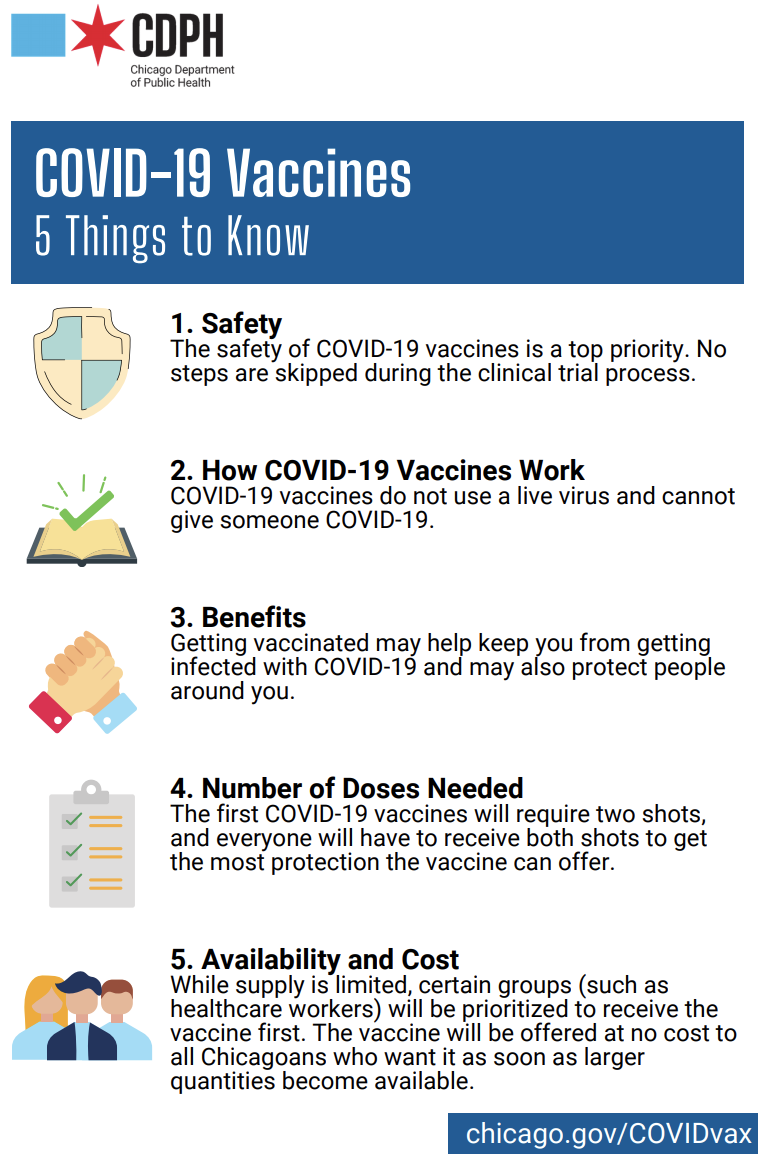 Alderman Reilly Reports 12/11//2020
The City of Chicago announced distribution plans for the COVID-19 vaccine, when it becomes available, with a commitment to allocate initial doses to all 34 hospitals in the city. The City's plan ensures the individuals and communities most impacted by the pandemic are prioritized in the weeks and months to come.
The first vaccines could be allocated next week in Chicago, pending final approval from federal regulators. Based on guidance from the Advisory Committee on Immunization Practices (ACIP), healthcare workers who treat COVID patients or conduct procedures that put them at high risk for COVID-19 spread will be the first to receive it.
For more information, CLICK HERE to view Alderman Reilly Reports of 12/11/2020