Due to expedited work during the past 2 weekend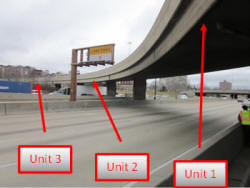 , IDOT was able to complete the planned construction for the last weekend in June.  Construction has been completed on the Ohio Feeder Ramp project.  IDOT  removed pieces of the Ohio Feeder ramp to the Kennedy Expressway, as part of the reconstruction of the ramp. This required partial closures of the ramps from the Kennedy to and from Ohio and Ontario, as well as partial lane closures on the Kennedy.  Work began Friday nights at 10:00 PM and finished early than expected on Sunday.
For more updates, http://www.dot.il.gov/KennedyatOhio/detour.html.