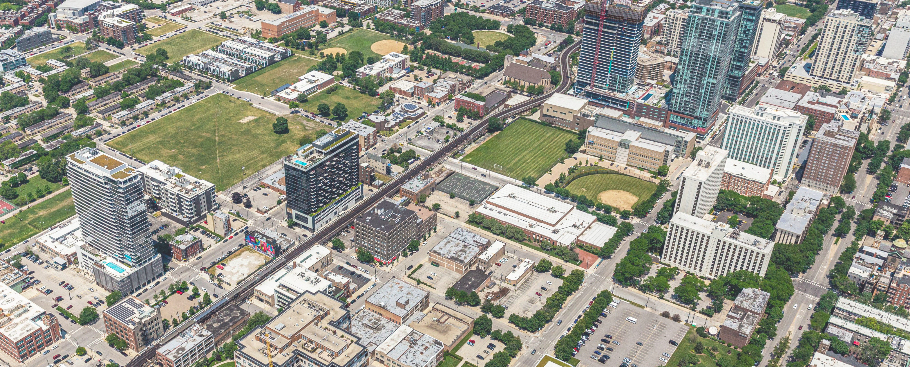 The Department of Planning and Development will host a virtual community webinar to review the plans for JDL Development's North Union site on the Near North Side.
The meeting will take place on Zoom at 6 p.m. on Thursday, Nov. 12, 2020.
Registration for the Zoom webinar is open now, and the presentation will be posted on the City's website in advance of the meeting.
JDL proposes to purchase and redevelop 8.1 acres of land from the Moody Bible Institute, which would continue to own and operate an educational institution and media ministry on its remaining 9.4 acres.
Generally bounded by the CTA Brown Line tracks and Oak, Chestnut and Wells streets, the North Union site is proposed to include a variety of low-, mid- and high-rise buildings that consist of approximately 2,680 residential units, 30,000 square feet of commercial space and approximately 1.3 acres of public open space.
Thorough details about JDL's proposal will be provided during the meeting. Members of the public are welcome to email questions for the meeting ahead of time to the following by 5 p.m. on Tuesday, Nov. 10, 2020.
For more information, visit the City's website. Questions and comments can always be directed to DPD@cityofchicago.org.