The River North Residents Association and Alderman Brendan Reilly are cohosting  a community presentation for a development proposal for the property located at 353 West Grand Avenue on Monday, June 22nd at East Bank Club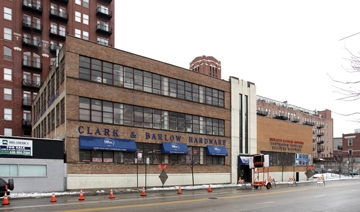 .
Representatives of the ONNI Group and its development team will present their plans and answer questions you may have about this proposal. Alderman Reilly will co-host the meeting with RNRA to monitor the discussion, take notes and record your feedback.
The applicant has submitted a proposal for the development of a 32-story mixed-use building. The proposed building will include ground floor retail, a total of 330 residential units located within the 2nd – 32nd floors, 65 onsite interior parking spaces for retail users and 206 onsite interior parking spaces for residents. The proposed building will also include a podium on the 5th floor, which will include an outdoor pool and accessory amenities.
WHAT:           353 West Grand Avenue
WHO:            Hosted by Alderman Brendan Reilly and
                        River North Residents Association (RNRA)                  
WHEN:         Monday, June 22, 2015 at 6:00 pm
WHERE:      East Bank Club
                        Riverview Room, 1st Floor
                        500 North Kingsbury Street
                        Chicago, IL 60654
Please join Alderman Reilly and RNRA to engage in a direct dialogue with the development team to gain a better understanding of their proposal and receive answers to any questions you may have.