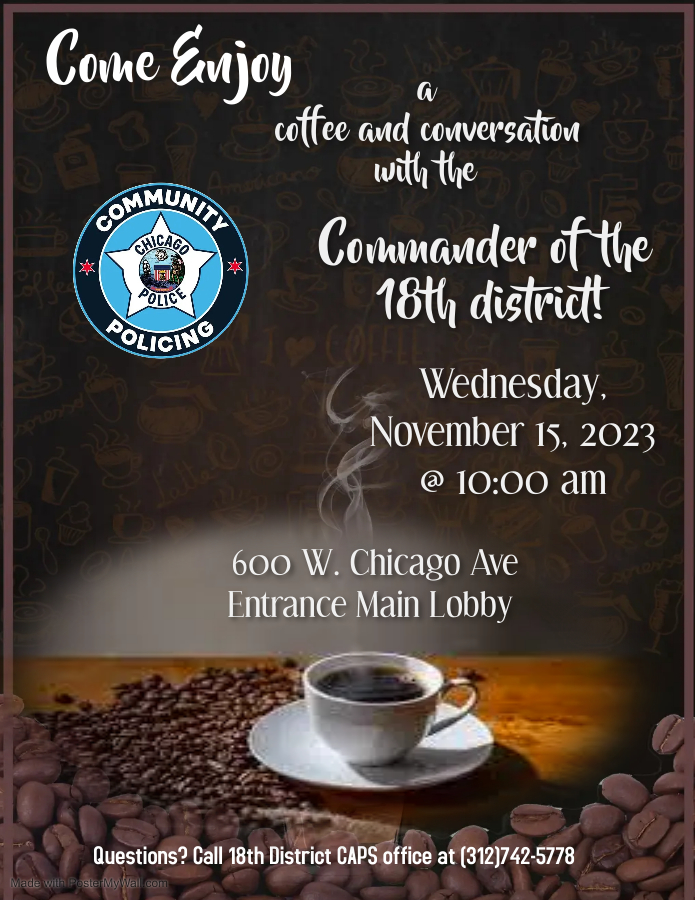 Come and enjoy coffee and conversations with the 18th District Commander, Michael Barz.
When: Wednesday, November 15 at 10:00 a.m.
Where: 600 W. Chicago Avenue – Entrance Main Lobby
If you have any questions, please call the CAPS office at 312-742-5778.
To print a copy of the flyer, CLICK HERE.