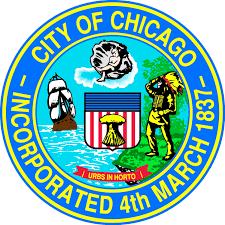 Now it's easier than ever to get rid of your old electronics! The Chicago Department of Public Health is launching a Household Electronic Recycling Program at various locations throughout the city.
When thrown out with our garbage, household electronics often contain hazardous substances, such as lead, mercury, and PCB's (polychlorinated biphenyls). These substances can contaminate our air, soil, and water. Recycling electronics is the law – and it's good for the environment too! Through proper disposal methods or recycling, these hazardous substances are reprocessed and reused in an environmentally-responsible manner.
Accepted items include:
• Computer and monitor
• TV
• Printer, fax, scanner
• Keyboards and mice
• VCRs, DVD players, DVD recorders
• Video game consoles
• And many more!
The closest drop off location to the 42nd Ward is located at 1150 N. Branch Street, Chicago, IL 60642 and its hours are every Tuesday from 7:00am-12:00pm, every Thursday from 2:00pm-7:00pm, and the first Saturday of every month from 8:00am-3:00pm. During business hours, an attendant is outside, ready to help unload your vehicle and accept your materials. Materials should not be left outside the facility unattended.  Please note that once the truck is full, no more electronics will be accepted that day.
In addition to the electronic recycling services offered, one of the locations (1150 N. Branch St) is also home to the Household Chemicals Recycling Facility. This facility accepts a range of items, including household cleaners, oil-based paints, and solvents. It does NOT accept business/commercial sector wastes, explosives, fireworks or latex paint. For a full list of accepted items, please click here.
For more information about the Household Chemicals and Computer Recycling Facility, residents can visit their website.