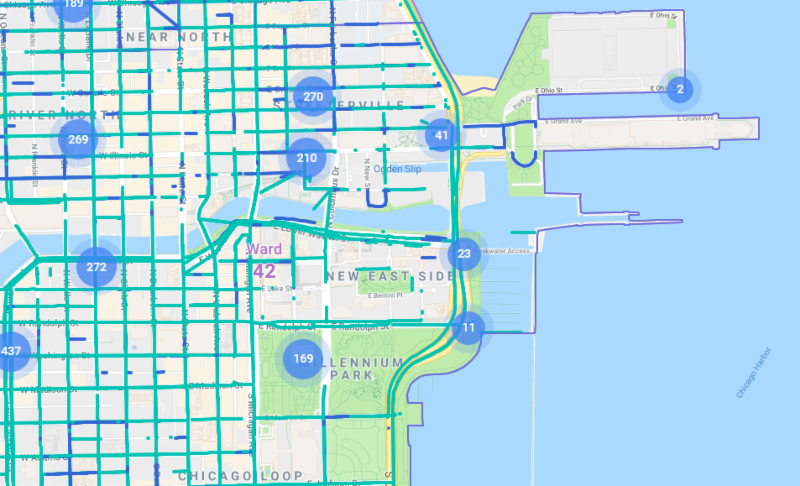 This week the City of Chicago rolled out a new web-based tool that allows the public to easily find out what types of road construction projects and special events are happening in their neighborhood, called ChiStreetWork. Developed by the Chicago Department of Transportation, this site allows people to search by Ward, neighborhood, intersection or street address and pull up details on permitted construction activities.
Once the search terms are entered, the map populates one month past, current and up to one year of future construction projects and infrastructure upgrades, special events and paving information in the
public way. When a user clicks on an active project or event, it will display the CDOT permit, which includes details such as company name, street or lane closure impacts, work-hours and more.
Along with project and event information, users can find which streets have been repaved in the past 5 years. The map also provides users with features such as bus routes and stops, parking impacts, bike lanes, viaduct heights, speed and red light camera locations, and current traffic conditions.
For more information please click here.
Alderman Reilly Reports 4/26/19