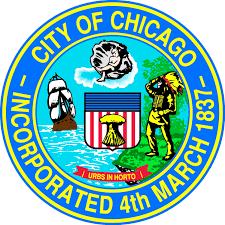 Chicago's minimum wage will increase to $12 per hour starting July 1, 2018. The increase is part of Mayor Emanuel's 2014 ordinance that will raise the minimum wage for 410,000 workers annually to $13 per hour in 2019.
In December 2014, City Council passed Mayor Emanuel's ordinance to raise the Chicago minimum wage from $10.50 per hour to $13 per hour by 2019. The minimum wage is currently $11 dollars an hour, will increase to $12 an hour plus $6.25 for tipped employees on July 1, 2018, and will reach a minimum wage of $13 an hour on July 1, 2019. Beginning July 1, 2020, the yearly increase in Chicago's minimum wage will be tied to the rate of inflation but not to exceed 2.5 percent.
The Chicago Department of Business Affairs (BACP) reminds city employers that the minimum wage is enforceable, and employees to report any issues receiving their legal minimum wage.
The best way to report a problem with wages, paid sick leave, or other issues with workers compensation is to call 3-1-1. The mandatory complaint form has been simplified to make it easier for residents to fill out so a problem can be fully investigated. Failure to return a completed form is the number one reason complaints go unresolved.
BACP continues to host outreach events and provide information to employers and workers about their obligations and rights in the workplace. BACP works with advocates to promote awareness to employees, educate employers and share information in multiple languages including English, Spanish, Mandarin, Polish, Chinese and Korean. Informational materials and regulations are on BACP's website, www.cityofchicago.org/BACP. 
A workshop on minimum wage and paid sick leave is scheduled for Friday, July 13 at 9:30 in room 805, City Hall.
Source:  Alderman Reilly Reports 6/29/18