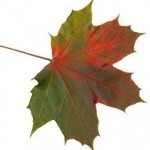 On Saturday, November 8, River North neighbors can make an immediate difference in our community by volunteering your time and efforts to take part in Chicago's citywide Clean & Green Day of Service.
This fall, Chicagoans can join a two-decade long tradition of teaming up with community groups and the City of Chicago to help beautify your communities by cleaning up and recycling fall leaves and other yard debris. All you have to do is team up and sign up to clean a neighborhood location near you.
By cleaning up leaves and other debris, you can help keep storm drains and curb lanes clear before snowfall this winter to benefit your whole community. The City will work with you and your community team to provide you with all the bags, rakes, shovels and brooms you will need to get the job done.
Join in on November 8 and help make a big difference in your neighborhood! To register or for more information, call 3-1-1. The registration deadline is Friday, October 31, 2014.