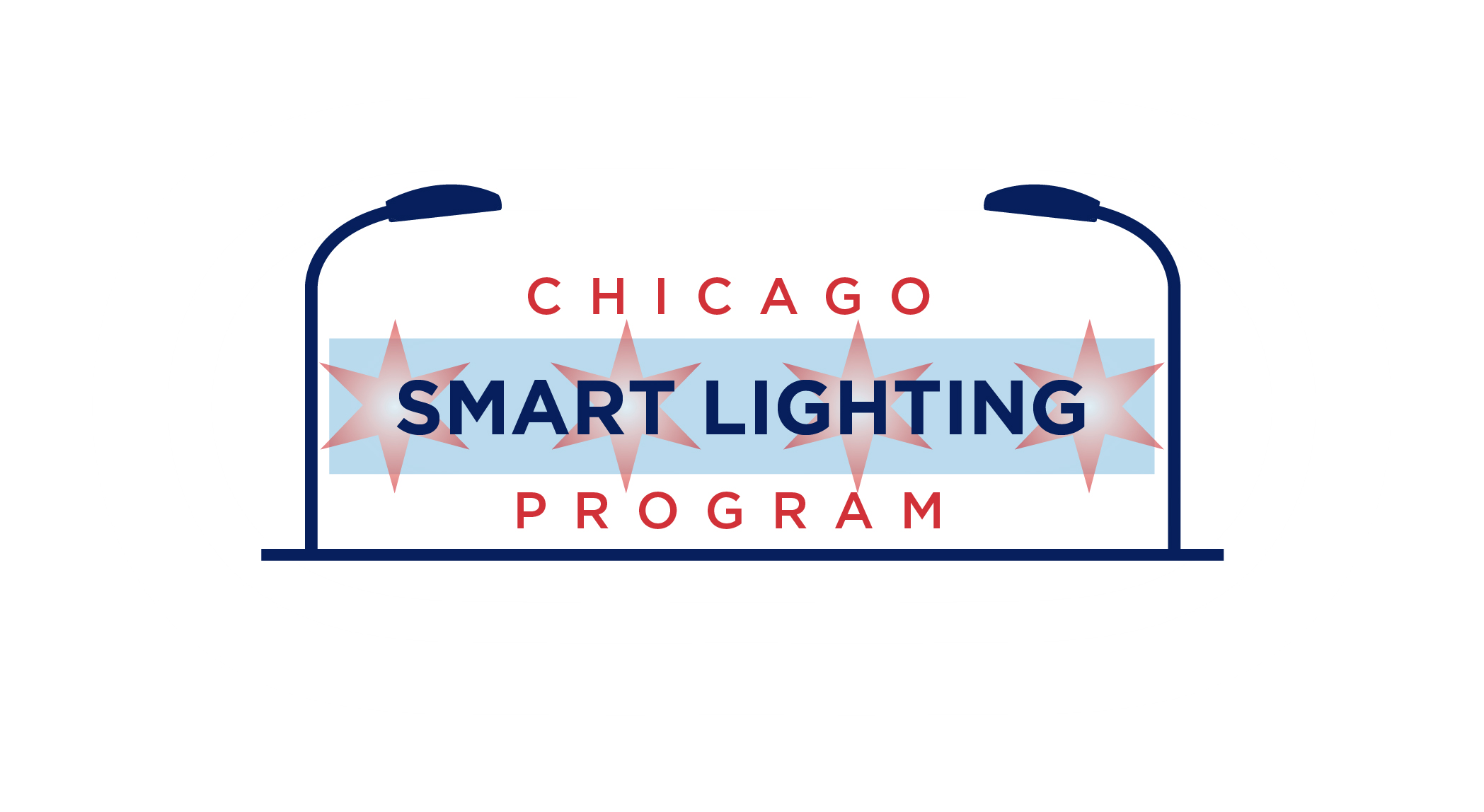 The Chicago Smart Lighting Program (CSLP) is wrapping up its first year and has installed new lights in all of the city's 50 wards. To date more than 76,000 new LED smart streetlight fixtures have been installed as part of the four-year modernization program, which is increasing the reliability and quality of Chicago's streetlights.
The modernization program is being implemented by the Chicago Department of Transportation (CDOT) and will replace 270,000 of Chicago's street, alley and viaduct lights with high-quality LED fixtures during its four-year timeframe. Chicago is also installing a citywide lighting management system for the new LED lights. When it becomes operational later this year, the system will alert the City when lights need service.
By switching to energy efficient LED streetlights, the City expects to cut its streetlight electricity costs by more than half, yielding savings of approximately $100 million over 10 years. Utility savings from the first year of the program are estimated to be up to $1 million. In addition, the City expects to qualify for as much as $35 million in ComEd energy efficiency rebates for switching to more efficient streetlights from outdated High-Pressure Sodium (HPS).
Streetlight fixture replacements in the first year have been focused in South and West Side neighborhoods with heightened public safety concerns, allowing those communities to quickly reap the benefits of higher quality, more reliable lighting. In addition, new lights have been installed on more than a dozen major arterial routes.
In the 42nd Ward, streetlight upgrades were completed on Grand Avenue from Jefferson Street to Lake Shore Drive. Additionally, streetlights on Lake Shore Drive were upgraded from Superior Street to Balbo Avenue.
To read the full press release, click here. The City has also created a website, chicagosmartlighting.org, where Chicagoans can track the progress of the program.
Source:  Alderman Reilly Reports 9/7/18