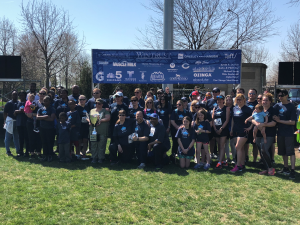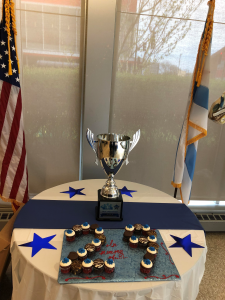 Congratulations to the "18th District Team Bauer" who won the Superintendent's Cup at the 14th Annual Run to Remember on Saturday May 5.  Team Bauer alone had nearly 500 registered runners and walkers.  What a lovely tribute to our beloved Commander Paul Bauer.   The community rallied around our 18th District to show support and appreciation.  Officer Yolanda Ortiz was the Captain of the winning team.  Great job Officer Ortiz!
Thousands of people showed up Saturday morning to run and walk in honor of fallen and injured Chicago police officers.  Commander Paul Bauer's widow Erin and daughter Grace kicked off the race.  The weather couldn't have been better.  The race started at Gold Star Families Memorial and Park at 1410 S. Museum Campus and proceeded South winding back along the lakefront.  It was a perfect day!
River North residents, let's make this a time honored tradition and mark our calendars for next year.