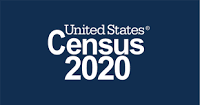 The City of Chicago is striving for a complete count and hope that all Chicago residents will take this opportunity to invest in their city. You can complete the questionnaire online, by mail or over the phone. It is safe and private. In fact, federal law prohibits anyone at the Census Bureau from sharing personal census information.
The questionnaire is short and asks for basic information (e.g., age, sex, race, type of housing, etc.) for all people living in your household. It does not ask for sensitive information like social security numbers, immigration status or bank account information.
If you have not already completed the form, please take the next 10 minutes to complete the Census online at 2020Census.gov. And, if you have already completed the short questionnaire, thank you, and please encourage your family and friends to do the same.