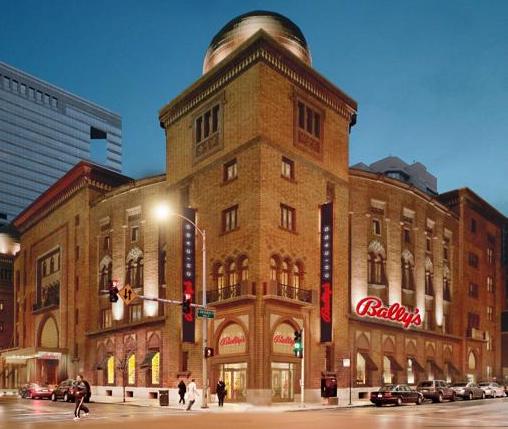 Last week, a meeting was held to brief local community and business organizations on the status of the temporary casino facility being constructed in the historic Medinah Temple building on Wabash, between Ontario and Ohio in River North. 

City officials representing the Mayor's office, the 42nd and 2nd Wards, the Department of Planning and Development, the Department of Transportation, the Chicago Police Department, and the Office of Emergency Management and Communication were present, along with several representatives of Bally's Corp, the casino operator. Representatives from River North Residents Association, Streeterville Organization of Active Residents, Magnificent Mile Association, Greater River North Business Association, and Neighbors of River West were also in attendance.

During the meeting, many issues of concern to the community were raised, including public safety, vehicular and pedestrian traffic management, liquor service, and parking. RNRA has prepared a brief summary of the information provided by Bally's and City Officials, which can be accessed here. A link to this material has been posted on RNRA's main casino page.
Practice gaming sessions, required by the Illinois Gaming Board prior to the issuance of a final operating permit, will be conducted on September 6 and 7. During these sessions, all aspects of facility operations will be monitored to ensure that all legal and regulatory requirements, including gaming activities, security, and food and beverage service, are satisfied. If the results of the practice sessions are deemed acceptable by the IGB, operations could begin shortly thereafter.
Since the City Council voted to proceed with the Bally's casino development in May of 2022, RNRA has endeavored to identify and advocate for adjustments to the plan with the goal of reducing harmful impacts to the surrounding communities, the citizens of Chicago, and the natural environment. The full recommendations can be accessed here.
Currently, RNRA's casino-related advocacy is focused on issues with the greatest impact on public safety, quality-of-life, and infrastructure. For more information on RNRA's continuing casino-related advocacy, click here.