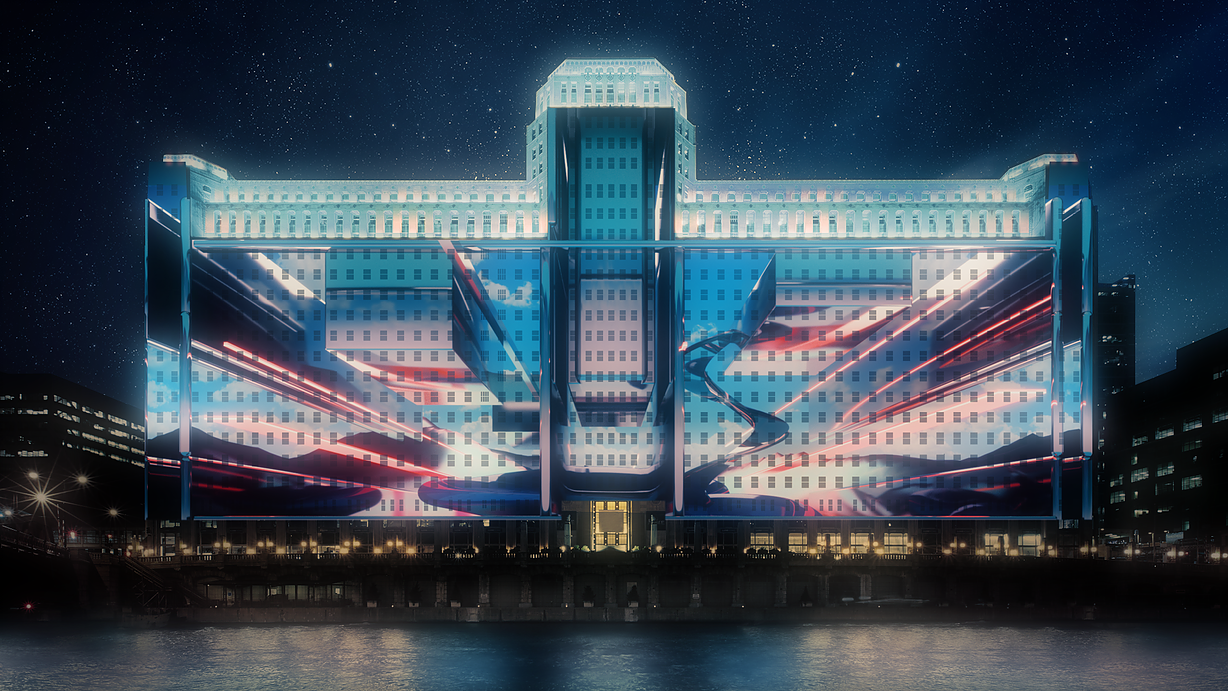 The inaugural program Art on theMART will launch Saturday, September 29, 2018!
This series of digital artworks will be projected across 2.5 acres of theMART's exterior river-façade, creating the longest-running and largest digital art projection in the world.
Alderman Reilly is happy to welcome the Art on the Mart program to the 42nd Ward.  This one-of-a-kind public art installation will help further activate the Chicago Riverwalk, and will bring dynamic and engaging visual art to downtown residents and visitors using state-of-the-art technology.
On September 29, theMART and the City of Chicago will welcome the public to experience Art on theMART for the first time. Wacker Drive between Wells and Orleans will be closed off to traffic beginning at 6:30 p.m. to enable public viewing of the projections. The program will begin after dusk, around 7:15 p.m., and run for 35 minutes, culminating in a one-minute pyrotechnic display.
Following the launch event, projections will be displayed up to two hours a night, five days a week (Wednesday – Sunday), for ten months of the year (March – December). Projections will be visible to the public from Wacker Drive and along the Chicago Riverwalk.
The City of Chicago and theMART will work in partnership to manage and curate the projected artwork over the course of a 30-year agreement. The projections will be completely dedicated to digital art with no branding, sponsorship credits or messaging.
Artists for the inaugural program are being selected by theMart, in consultation with a Curatorial Advisory Board shaped by theMart and the City's Department of Cultural Affairs and Special Events. Two of the selections are made in partnership with the Terra Foundation of American Art as part of Art Design Chicago, a year-long celebration of Chicago's art and design legacy.
Obscura Digital, notable for its large-scale architectural projection mapping on iconic buildings around the world, has partnered with Vornado Realty Trust and architecture firm Valerio Dewalt Train Associates, Inc. to design and implement the projection system. With 34 projectors, totaling almost one million lumens, this will be the largest permanent projection system in the world, and feature a new software-driven platform that allows theMART to curate an ongoing exhibition of imagery, keeping the illuminations fresh, timely and engaging.
To read the full press release, click here
Alderman Reilly Reports;  8/17/18