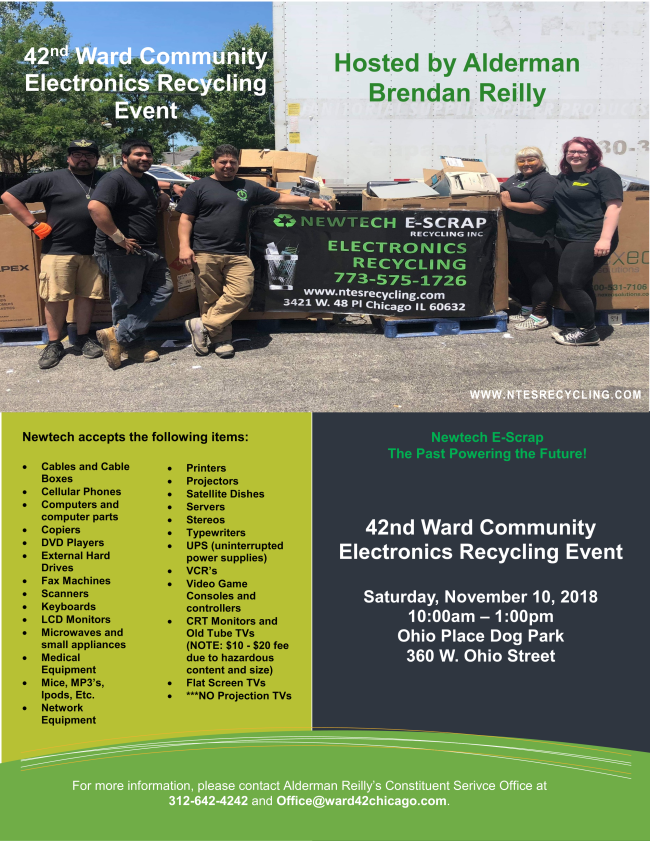 Alderman Reilly is hosting a Community Electronics Recycling Event on Saturday, November 10 from 10:00 a.m. to 1:00 p.m. The event will be held at the Ohio Place Dog Park located at 360 West Ohio Street.
This is your opportunity to recycle old unwanted electronics and electronic material. Please visit Newtech E-Scrap's website here for information regarding electronics that the company accepts.
The following items will not be accepted: Tube TVs, Cathode Ray Tube monitors, loose batteries, light bulbs, or hazardous waste.
A representative from Alderman Reilly's Office will be present to address concerns or questions regarding city-related matters.
For a copy of the flyer, click here.