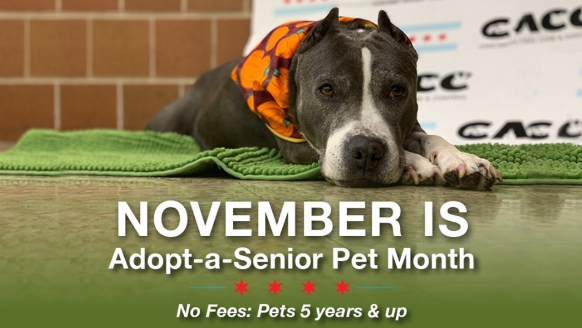 During the month of November, adoption fees are waived for dogs and cats five years and older!
Older dogs and cats make great pets! They are generally more mellow than kittens / puppies and are the perfect snuggle buddies. If you need more zen in your life, come meet the CACC's 'retirees.'
The City Shelter is located at 2741 S. Western Avenue and a list of available pets can be viewed here. For more information about the month-long event and adoption requirements, please visit the event page.