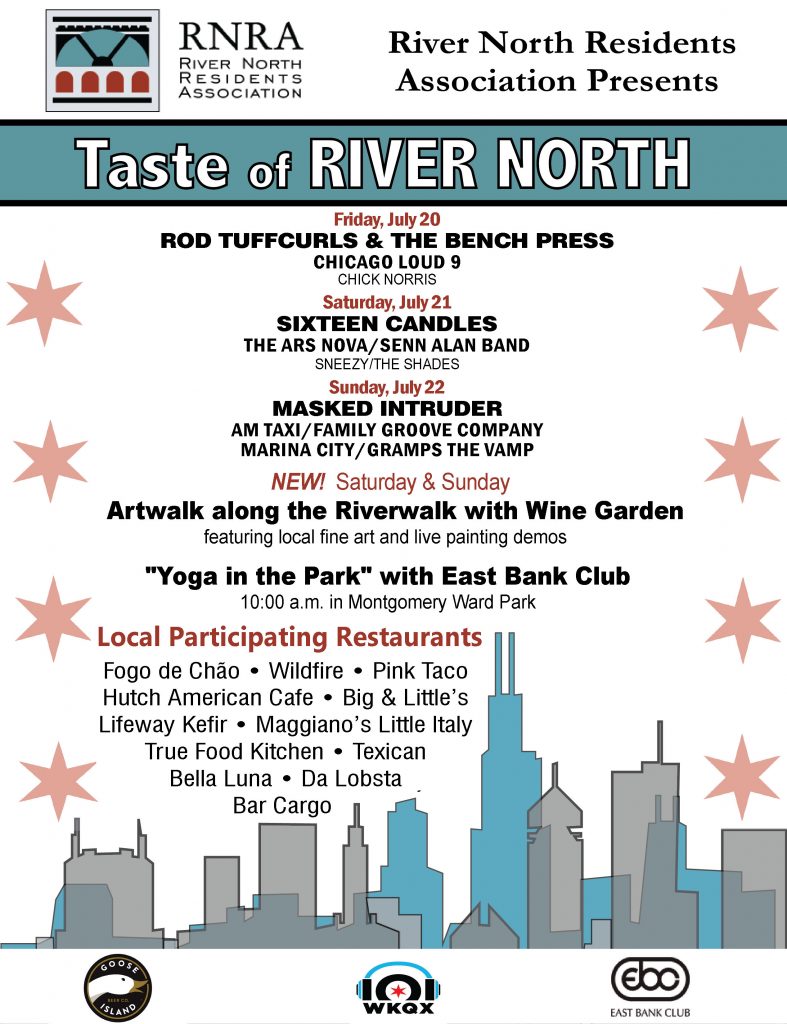 The River North neighborhood will dazzle once again when its signature food and culture festival, Taste of River North, takes place for a 17th consecutive season, July 20-22.
With its unique location in Ward Park, this colossal summer party differs from the typical Chicago street festival. 35,000-plus are expected to gather in the picturesque green park setting next to the Chicago River to taste some of River North's most dynamic cuisine and rock out to party jams.
Presented by River North Residents Association, this year's festival includes new attractions like a Wine Garden and Art Walk and Official After Parties along with live music, prominent chefs, a kid's activity area, dog-friendly foods and games, local artisans and merchants, and Yoga in the Park by East Bank Club.