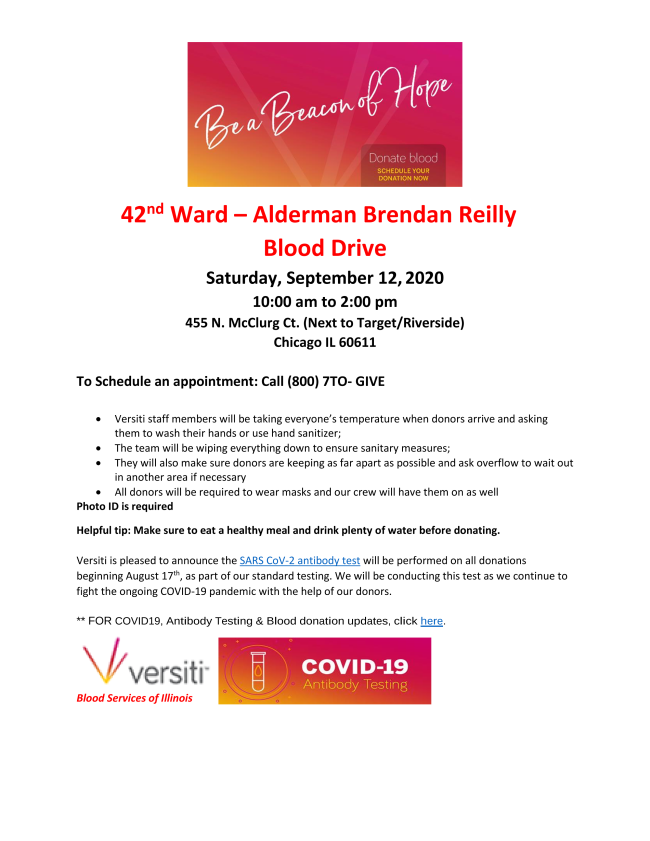 Alderman Reilly is hosting a Blood Drive on Saturday, September 12 from 10:00 a.m. to 2:00 p.m. The event will be held at 455 North McClurg Court.
The Alderman's goal is to collect 30 pints of blood at the event. All of the donations will go to local hospitals to help Chicagoans in need. Although walk-ins are welcome, we encourage you setup an appointment by calling 1-800-7TO-GIVE (1-800-786-4483).
A representative from Alderman Reilly's Office will be present to address concerns or questions regarding city-related matters.