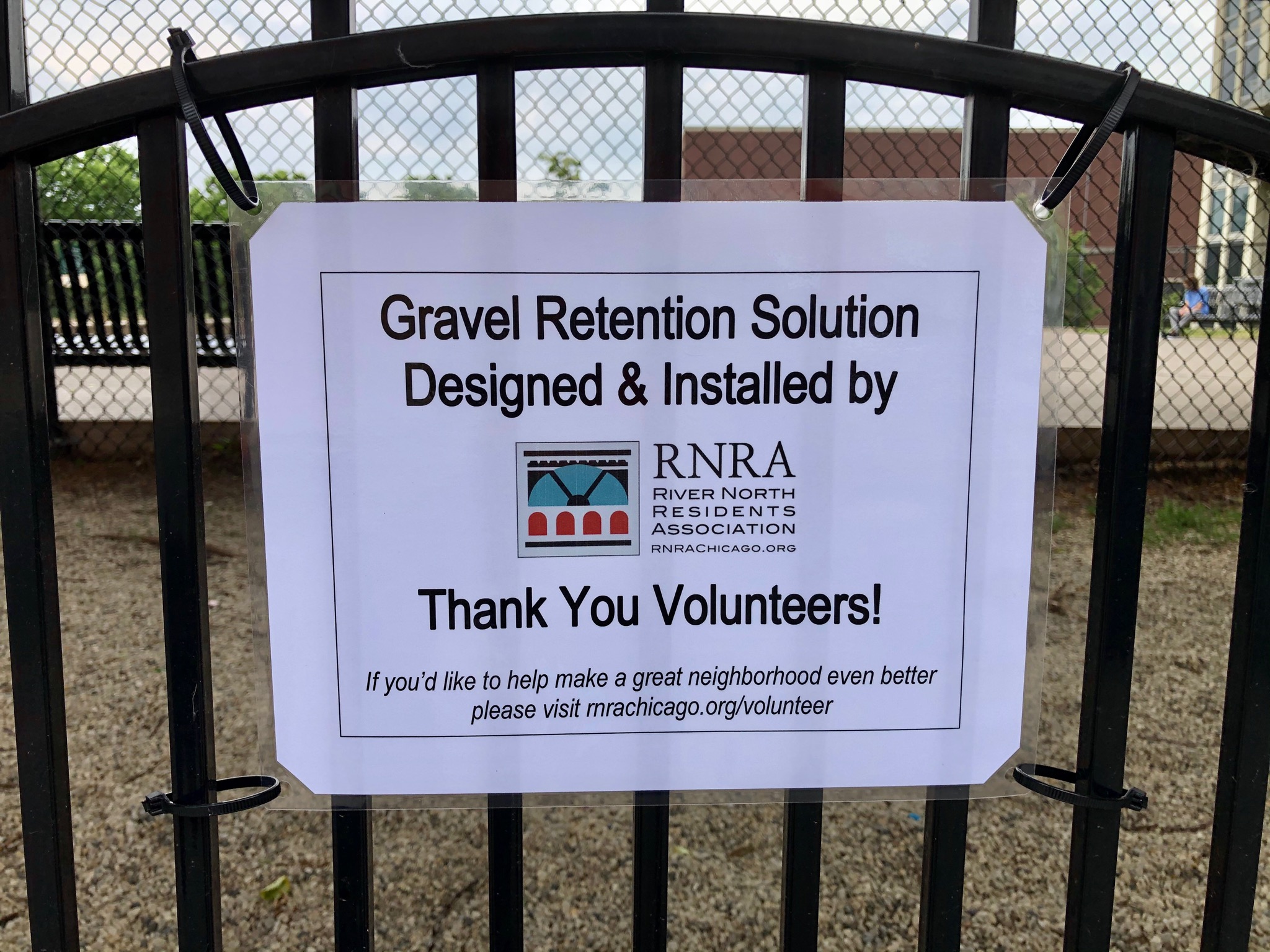 Are you a River North pet owner? Do you regularly frequent the Larrabee dog park?
Are you willing to volunteer on a Saturday morning from 9 to Noon to improve your dog park?  We need your help with the Gravel Rentention Project.
Panels will be installed along the base of the Larrabee fence to prevent gravel overflow to the sidewalk.
Come prepared to shovel gravel and move dirt.  Tools and gloves will be provided.
A face mask must be worn and physical distancing requirements must be observed at all times.
Help make a difference in our neighborhood.

RNRA is working to improve our local "Dog-Friendly Areas." Your contribution will support maintenance and capital improvement projects that make our dog parks cleaner, safer and more enjoyable for pets and owners alike.
Interested in donating to support the River North DFAs, CLICK HERE.