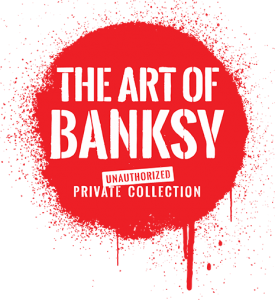 THE ART OF BANKSY is a touring exhibition that has been viewed by over 750,000 people in cities around the world, including Istanbul, Amsterdam, Melbourne, Berlin, Seoul and London. The long-anticipated Chicago exhibit is being held at 360 North State Street in River North and arrangements have been made for residents of RNRA member properties to purchase discounted tickets.
Details have been distributed to all RNRA Property Managers.
In a neighborhood known for its vibrant creative community, we are pleased to have helped make this world class exhibition a bit more accessible to our members and hope they have a chance to experience it as part of a safe and enjoyable summer in River North.
Complete information about the show, including COVID-related public health policies, can be found at banksyexhibit.com/chicago.