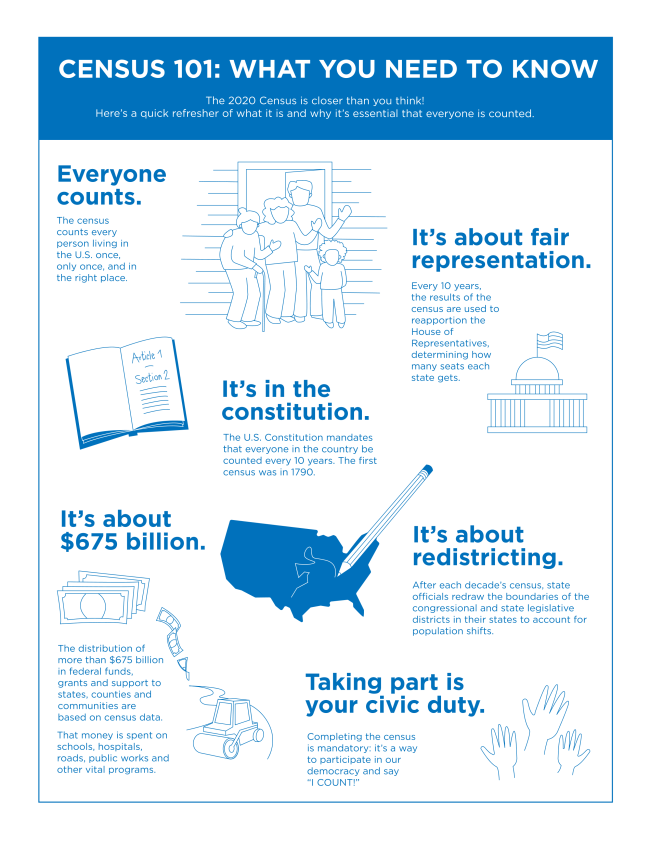 Make Yourself Count!
This year's Census will determine how billions of dollars in public funding are spent, and Chicago uses federal funding for important community services such as schools, parks, trains, roads and much more.
If you have not already completed the form, please take the next 10 minutes to complete the Census online at 2020Census.gov. We are striving for a complete count in Chicago and hope that all Chicago residents will take this opportunity to invest in their city.