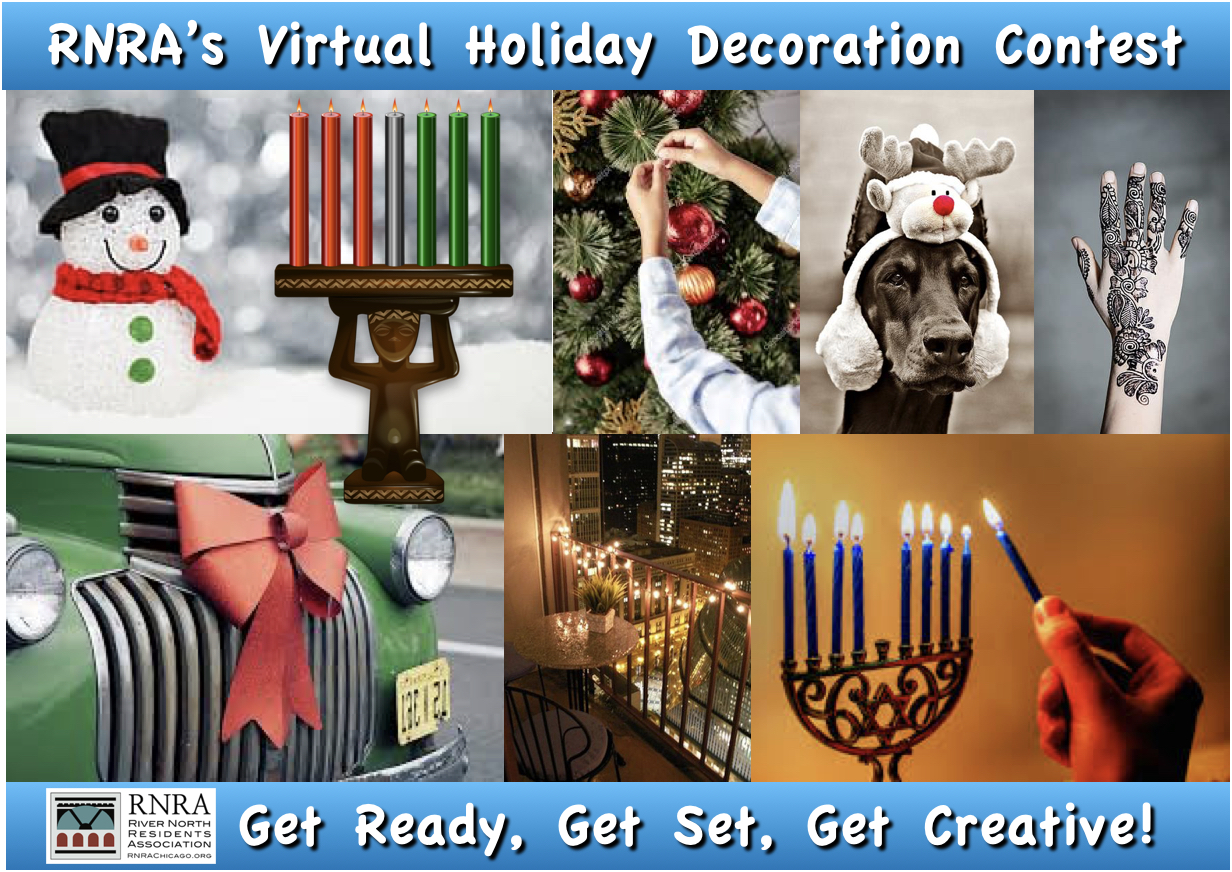 Neither snow nor rain nor gloom of night (nor recession nor COVID-19) will keep the irrepressible River North neighborhood from celebrating the season in style.
Are you ready to find out how your festive creations stack up against those of your neighbors? Join us for our first-ever Virtual Holiday Decoration Contest!
This is an event with almost no restrictions.
Decorate anything you like – living room, tree, balcony, rooftop, baby, dog, car, bike, yourself…
Use any technique or materials – lights, ribbons, garland, needlepoint, candles, gingerbread, Legos, ice sculpture…
Celebrate any holiday – or just life, family and the season of goodwill.
Entering is easy. Just use the form below to provide your contact information and upload a photo with a brief description of your creation and what it means to you. That's it!
First, second and third-place place prizes will be awarded, worth $75, $50, and $25 respectively!
Contest Rules
Anyone residing in RNRA's service area is eligible to enter the contest.
First, second and third-place prizes will be awarded by the following process.

RNRA will select finalists from all entries.
Finalist photos will be posted on our website and distributed via online ballot.
Winners will be chosen by popular vote and announced publically.

Originality, creativity and execution will be considered in the selection of finalists.
Inappropriate submissions will be discarded.
Timeline

Entries must be received by midnight on Saturday, December 26, 2020.
A ballot of finalists will be distributed on Monday, December 28, 2020.
Votes must be cast by midnight on Monday, January 4, 2021.
Winners will be announced, and prizes awarded, on Wednesday, January 6, 2021.

By entering this contest, participants agree to comply with these rules and the Privacy Policy and Terms of Use, which are incorporated herein by reference.
---