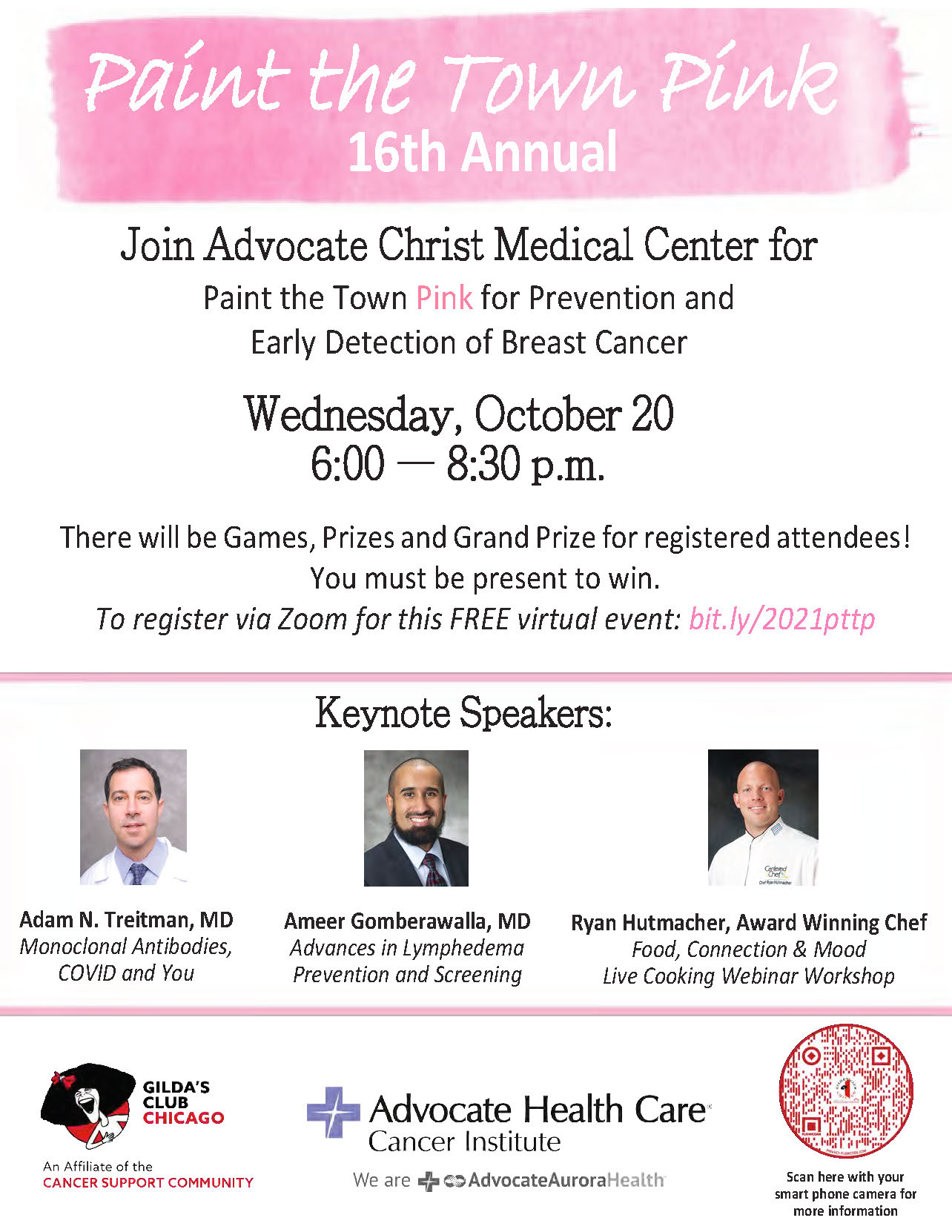 On Wednesday, October 20th, Gilda's Club Chicago will host the 16th Annual "Paint the Town Pink" event in association with Advocate Aurora Health. The event will be presented virtually over Zoom from 6:00 to 8:30. Gilda's Club Chicago provides free emotional and social support for anyone impacted by cancer.
This year's "Paint the Town Pink" will include two guest lectures featuring Dr. Ameer Gomberawalla, Breast Surgeon with Advocate Medical Group on "Advances in Lymphedema Prevention and Screening"
and Dr. Adam Treitman, Infectious Disease Physician with Advocate Medical Group "Monoclonal Antibodies, COVID and You". The event will also feature Award-Winning Chef, Ryan Hutmacher, with a live, healthy cooking webinar, "Food, Connection & Mood".
To Register, CLICK HERE
In addition to the special October, "Paint the Town Pink" event, Gilda's Club Chicago provides a program that features over 180 activities each month including several Breast Cancer Support Groups and other Diagnosis Specific Support Groups. You can learn more and register for programs at GildasClubChicago.org