In July 2021, the Chicago City Council passed an ordinance creating a new model for police oversight, accountability, and public safety. The ordinance creates two bodies: a citywide Community Commission for Public Safety and Accountability, with power to advance systemic reform, and District Councils, which will be elected in each police district and work to improve policing and public safety in the district. The Commission and District Councils will bring police officers and Chicago residents together to plan, prioritize, and build mutual trust; strengthen the police accountability system; give Chicagoans a meaningful new role in oversight; and explore and advance alternative effective approaches to public safety.
District Councils will be created in each of the City's 22 police districts. They will be made of up three people elected in regular municipal elections every four years, though anyone can participate in District Council work, and the more people who participate, the more effective the District Councils can be. The first District Council elections will be in February 2023, when Chicagoans will also vote for candidates for aldermen and the mayor.
The District Councils will have several key roles:
Building stronger connections between the police and the community at the district level, where the community is a true partner in making the neighborhood safer. They can work with the police to solve problems and set priorities.
Collaborating in the development and implementation of community policing initiatives.
Holding monthly public meetings, where residents can work with the police on local initiatives rooted in community concerns and priorities. They can also raise and work to address concerns about policing in the district, and increase accountability.
Working with the community to get input on police department policies and practices.
Working to develop and expand restorative justice and similar programs in the police district.
Ensuring that the Community Commission for Public Safety and Accountability gets input from the community, so that the Commission's work will be based on what people in neighborhoods across the city are concerned about.
Nominating members of the Community Commission. Anyone who serves on the Community Commission must first have the support of elected District Council members.
---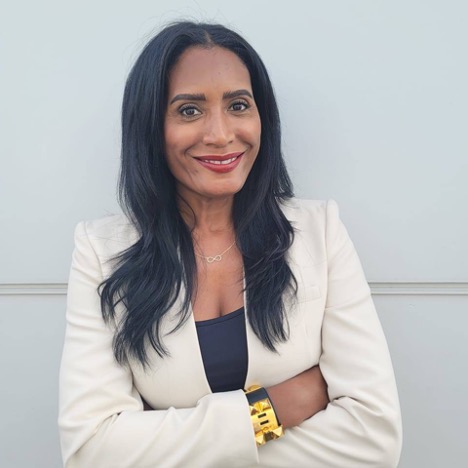 Hello!  I am Lisa Seigneur, a Chicagoland native and long-time resident of the River North & Near North Communities.  I am running for District Council in the Community Commission for Public and Accountability, in the February 2023 Chicago Election.  I hope to earn your vote after you have gotten this opportunity to learn more about me, my values, experience, vision for this newly created role, and what you can expect me to delivery as the elected District Councilwoman.
Foremost, I want to extend my gratitude to the River North Resident Association for its early support, endorsement, and this profile feature that is allowing me to connect with you.
I have lived in other cities for brief periods for work (namely Scottsdale, AZ, Denver, CO, & Kansas City, MO), however I always longed to be back home and have been happily married and resettled in Sweet Home Chicago, since 2013.  I am an active community participant, with diverse personal & professional networks that span histories of long generational ties in Chicago to multi-generational immigrants.  My networks comprise local Business Owners, Military Veterans, young & tenured Professionals, stay at home Parents, up and coming Youth, Community Influencers, and some brave people in service at the Chicago Police Department.  Given, we exchange our varying Chicagoan experiences, political views, opinions regarding current affairs, and the state of our beloved city.  With open minds and hearts, we approach each conversation with curiosity, compassion, patient listening and grace.  We ask sincere & tough questions, challenge one another's thinking, present alternative views and solutions, then ultimately ask "How can I help?".  Without fail we quickly discover that despite our backgrounds and conflicting viewpoints we all have a very specific and unified common goal: To take care of our loved ones and live in a safe environment.
I have gotten to opportunity to join the Chicago Police Department's Citizen Police Academy and am incredibly proud to be inducted (thanks to Sergeant Christopher Schenk in the 18th District Precinct).  Each class I am honored to learn from our noble men and women in Blue!  They are equally as excited to educate us on their crafts, deepen relationships with us, candidly share their pain points and opportunity areas while being sincerely open to our feedback.  We ask very tough questions about recent and systemic challenges and I'm always grateful and surprised to receive passionate and authentic responses.  This is Community Policing and I will always be a loyal supporter of the Chicago Police Department!  I am equally respectful & supportive of the security and order they provide everyday in the face of numerous local and national challenges that risk their personal safety.  No person nor organization is perfect, however it's the openness to listening, process varying pieces of feedback, and aim towards consensus that perfects partnership and successful business continuity.
In this role I will bring my personal aspirations for immediately improving safety and esteem back to the 18th District of Chicago by deeply understanding current initiatives, processes, blockers, and challenges for CPD to deliver their best work and the residents of our District to feel the safest.  I will personally act as a listening mechanism (while enhancing/developing the automated ones) to collect & assess feedback, action solutions, and ensure status updates are provided to the community.  I will share our Districts top 10 pain points and priorities with the community after spending time in the field with our District's residents, CPD Beat Officers, CPD internal divisions & stakeholders, and local political officials.  In partnership with the two other 18th District Councilpersons that will make up this council, I will foster transparency, collaboration, authenticity of solutions presented, and community accountability for our Council, our oversight, and all it serves.
There is no one person, organization, nor council that can "fix or issues".  It will take each of us in this resilient City of Big Shoulders to participate and make Chicago "Safe" Again for ALL RESIDENTS!
I consider that my role on this Council is to help orchestrate a seat at the table & voice of us all, be and advocate for realistic change & transformation, while making each of us OWNERS of OUR collective SOLUTION.
Professionally, I'm an accomplished multi-faceted executive with an entrepreneurial mindset and extensive experience in developing and implementing transformational strategies that drive revenue, enable sustainable organizational growth, and optimize operations.  I leverage a robust business and industry acumen within operational excellence, people management, and business development to improve processes, enhance performance, and propel innovation.  I develop and implement strategic team solutions that allow for seamless collaboration and significant value-over-time results.
I cultivate trusted business partnerships and stakeholder relationships at all levels, from customers to C-Suite leadership.  As an influential, servant leader, I build high-performing, empowered teams focused on achieving the organization's goals and objectives.  I'm known for developing impactful strategy, serving as a change agent, and forging new relationships and synergies across industry titans (Amazon, Samsung Electronics, Microsoft, and Apple) to maximize financial performance, business continuity, and quality.
Currently, I am the Founder & CEO (Lead Principal Consultant) at Metro Growth, Inc.  It is a Consulting Services, General Contracting, Construction Services, Skilled Labor Recruiting, Trades Licensing Support, and Labor Placement organization the I incorporated this year.  I launched this consulting services business to fulfill my passion to provide transformational support to my community, by helping others define and maximize their Executive & Leadership Presence while developing the business acumen needed to succeed. My mission is to support the successful launches of businesses and careers that were not previously imagined.  Metro Growth is not just a passion project, it meets the personal calling I've had over these last decades.  It has been created to empower, influence, and educate leaders and professionals at all levels and guide their success.  Metro Growth Consulting Inc. is a Women & Minority Owned business capable of providing services anywhere in the United States.  Lastly, Metro Growth is a Women & Minority Owned business capable of providing services anywhere in the United States.
Additionally, I also serve as an Active Governing & Advisory Board Member of "Youth for A Better Future".  This Near North Chicago 501c(3) nonprofit organization is dedicated to educating and inspiring our youth in STEAM and its mission is to empower youth to become future leaders and servants of their community through positive mentorship.  As an Advisory Board Member, I lead the Girls Youth Programming while supporting the Technology education, procurement, and the operational needs of the organization and its expanding vision.
Below Are My Core Professional Competencies:
• Operations Leadership
• Strategic Planning
• Executive Coaching
• Insights & Analysis
• Thought Leadership
• Best Practices
• Local & Global Practices
• Change Management
• Risk Management
• Resource Planning
• Data Analytics
• Cross-Functional Leadership
• Marketplace Operations
• Project/Program Management
• P&L Ownership
• Organizational Transformation
• Business Transformation
• Digital Transformation
• Social & Community Impact
More information regarding my professional credentials and recommendations can be found on my Linkedin Profile.  I encourage you to connect with me there as well!
When not working or volunteering, I am a wife of 8 years to a lovely man from Chicago's North Shore, a hobby chef who enjoys entertaining, a classically trained Pianist, a less than average tennis hobbyist who is an East Bank Club member, and a terrible Crocheter.  I enjoy working extremely hard with the best teams while appreciating the many personal relationships I've gratefully maintained and exploring the new and different (sometimes in foreign travel), but mostly focusing on the beauty of the here and now (especially after the losses we've all experienced surviving the COVID-19 Pandemic).
I look forward to serving your Safety related interests and I trust you will make the correct decision in voting the best candidate onto this 18th District Council in the February 2023 Chicago Election!
As a neighbor or a District Councilperson, I look forward to working alongside YOU to Make Chicago "SAFE" Again!
---
Please contact me ASAP via phone or email to make arrangements to sign my petition to allow my candidacy to be presented on the February 2023 ballot:
Phone: 312-388-0405
Email: Lisa@TheMetroGrowth.com
Sincerely,
Lisa Seigneur
Click here to access a PDF copy of my resume