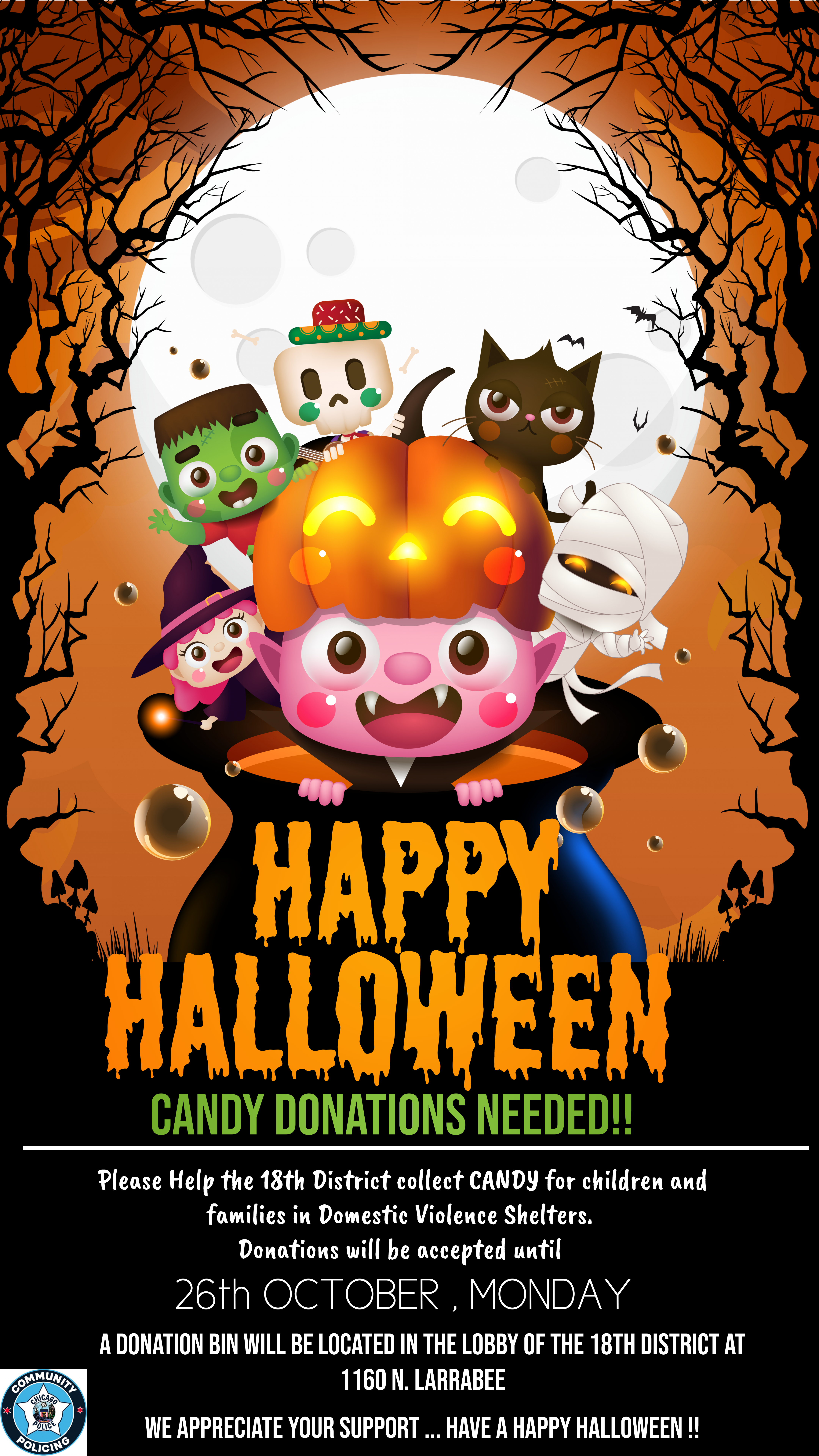 Around this time each year our 18th District CAPS office usually asks if anyone is willing to help donate any Halloween Candy and/or Costumes for kids and families that are living in Domestic Violence Shelters. Unfortunately, they are unable to Trick Or Treat like everyone else because of fear of running into their abusers. With the help of the Domestic Violence Office at Headquarters and The Women in Lodging Group, CAPS typically has/hosts a Halloween party full of activities, facepainting, and donated both new/used costumes that the kids choose to wear. This year unfortunately, due to COVID/pandemic, they are unable to do that for the kids.
As an alternative, our CAPS has organized a way to still give those families in shelters, an opportunity to enjoy Halloween with their children. With the help of the community and other organizations, CAPS is going to decorate and create boxes/bags, fill them with candy, games, and gifts, with the expectation of helping these kids and families still feel the enjoyment of the holiday. Instead of bringing them in for Halloween, Community Policing is going to take Halloween to them.
DONATIONS NEEDED:  CANDY ONLY. The donation will go to filling the gift boxes for the children and families.
A donation box will be located in the lobby of the 18th District at 1160 N. Larrabee.  Donations will be accepted until Monday, October 26th.
We can make a difference!  Please join RNRA in helping our 18th District Community Policing help our kids in need.
To Print a copy of this flyer to post in your building or give to your friends, CLICK HERE.